Payment Completed Page
This tracks user payment completion. First login to your shopify admin panel as shown in the image below. Then click Settings at the bottom. Then on the right side of the page, click the Checkout link, as shown below: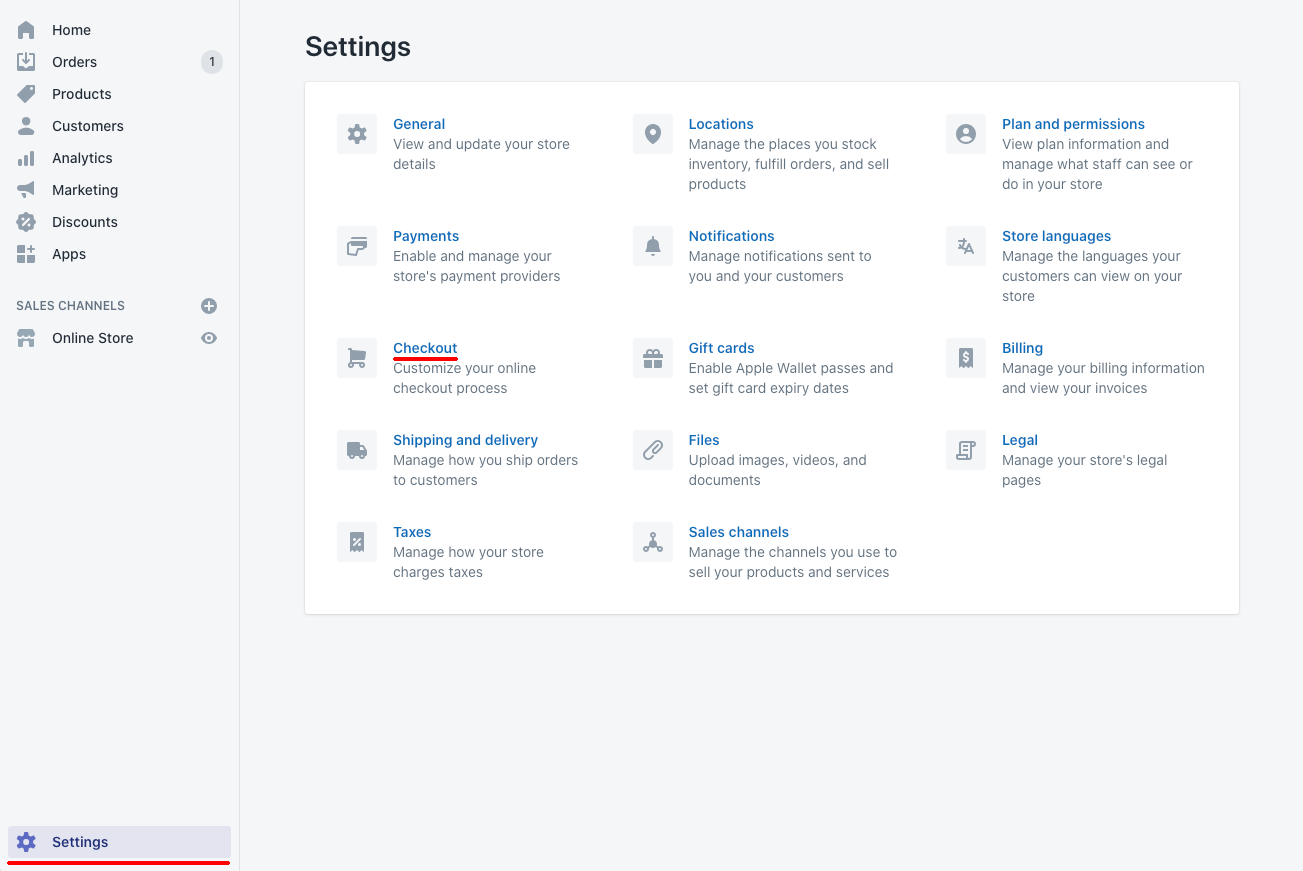 Once you're in the checkout settings, scroll down to where you see a section Additional Scripts, like in the image below. In the box paste the script code below. If there is existing code, don't overwrite it, but paste it above the existing code.
Important: Make sure you replace YOUR_STORMLY_KEY_HERE in the code below with the API KEY key, as you did earlier and described at the top of this page.